I had the opportunity to experience ManasarovarHomes Serviced Apartment in Tiruvannamalai with my children, aged 3 and 5. In Tiruvannamalai, Manasarovar Homes has 8 serviced apartments. The serviced apartment is always centrally located and is well suited for both private and business travelers.
The Manasarovar Homes serviced apartments can accommodate the whole family.
Personally, I am a big fan of the serviced apartment concept as they are user-friendly, well-located and budget-friendly when traveling with children. Where traditional hotels rarely have enough room for 4 people, it can quickly become too expensive to book 2 double rooms.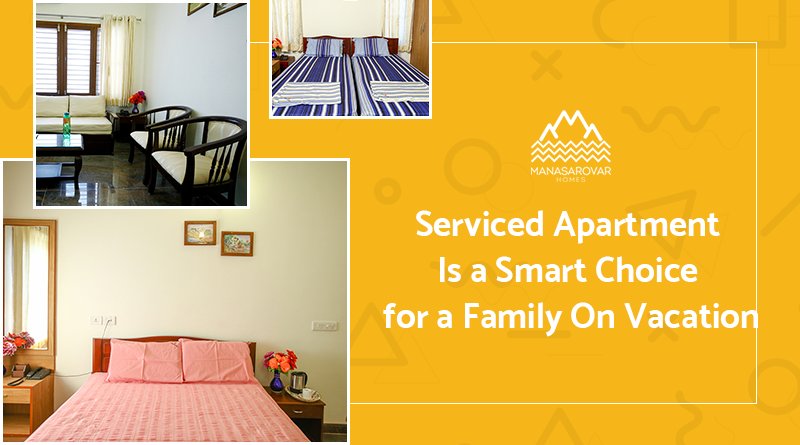 Separate bedrooms make it easier in the evening when the children have fallen asleep whether they want to read a good book, grab a bite or chat. Cost of eating every meal out, with fully equipped kitchens in each room, you can cook any meal you want. On holiday you will want to have a relaxing atmosphere and quiet morning hours with a good cup of coffee. By dropping off the morning stress at the neighborhood's most popular café, you can rather find peace in the apartment. The family usually eats a light breakfast in the apartment and a good lunch at the nearby restaurant during the day.
Manasarovar Homes serviced apartments are easily booked through their website. When you place an order you can choose between early and late check-out. If, however, you plan to change your trip, you can add a policy for an extra amount, which gives you a cancellation option without paying for your entire stay.
Our apartment (2 bedrooms for 4 people) proved to be a good and spacious option. The size was utilized well to give a great room feel, everything was new, clean and tidy. The children did a quick room inspection and gave their approval. They even crawled under the bed to look for dust but unfortunately couldn't find anything to put my finger on here either; personally I didn't do such a close inspection.