Manasarovar Homes – Thiruvannamalai's finest & best serviced apartment promises you a truly cultured and folklore experience.If you wish to experience the divinity of Annamalaiyar Temple, then Manasarovar Homes Serviced Apartments in Thiruvannamalai is the place to stay.
Close to the temple of Thiruvannamalai and surrounded by a serene neighbourhood, Manasarovar Homes offers tasteful, comfortably fully furnished serviced apartments coupled with service made to fit your individual needs & guarantees a pleasurable stay.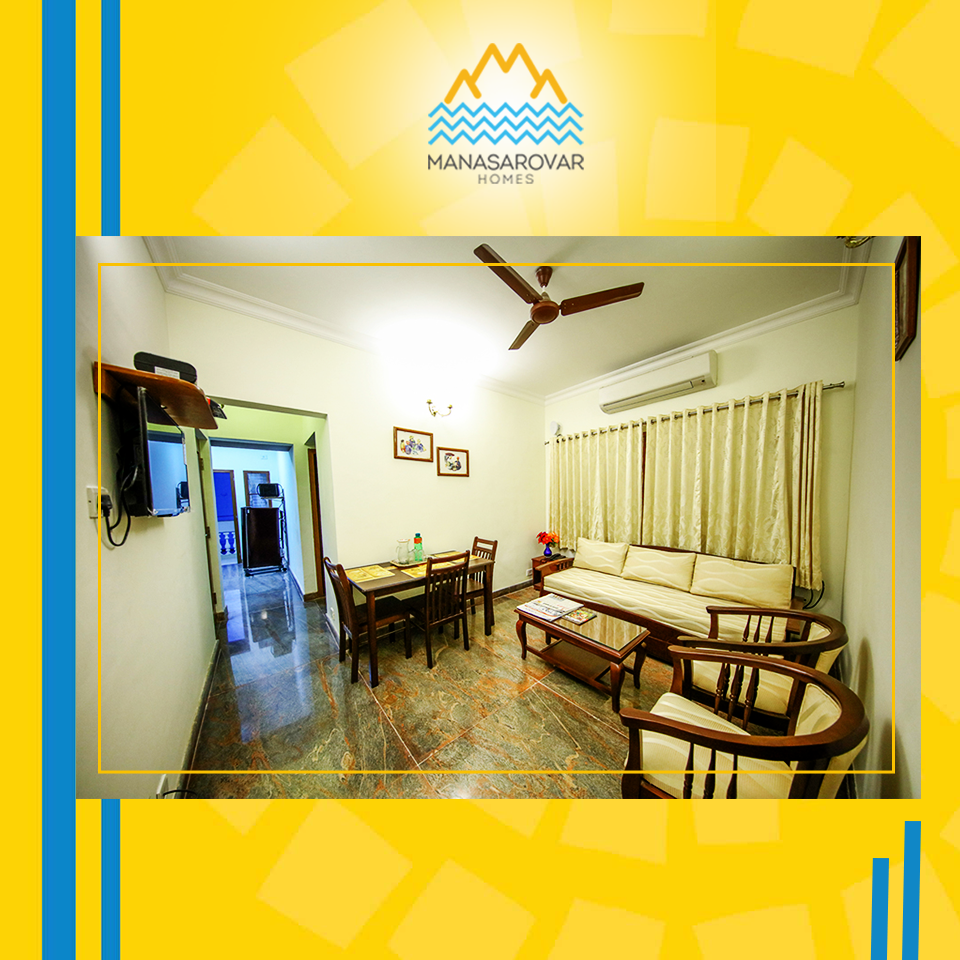 It is in this mix of culture, heritage and tradition where Manasarovar Homes can be found. Manasarovar Homes sits on Nearby Annamalaiyar Temple, which is a mere 10-minute drive from the city's main central business district and Guests can easily navigate their way around the city.
After a day of exploration, return to Manasarovar Homes to refresh yourself. This serviced apartment is equipped with a wide range of sizes. Guests can choose from a range of apartment types and services to customise their stay at our residence. And to further aid our guests in feeling right at home, they are given full access to a comprehensive list of amenities available in-house such as the fully equipped resident's lounge.
Make your religious trip to Thiruvannamalai even more interesting by booking the most affordable serviced apartments at "Manasarovar Homes". Manasarovar Homes is already a popular choice with our residents based both on its superb location and its size and facilities. Its not just luxury, It is affordable luxury ; as it brings within, the supreme combination of convenience and artistic state.
At Manasarovar Homes, Spacious corridors and artistic living spaces invites nature into our space. Our apartments epitomize luxury with exquisite designs and grandeur looks. Manasarovar Homes is equipped with Eco-friendly atmosphere & system, where everyday you will wake to an atmosphere surrounded with fresh air away from the hustle and bustle of the city.
Come, Experience the affordable luxury!