Rent high quality furnished apartments, Ideal for tourists, business travelers or private individuals. Here you can expect modern and high quality apartments in prime location. Tiled bathrooms, elegant wooden-look floors and trendy kitchens are a matter of course in the open-plan rooms. From crockery and a coffee machine to bed linen and well maintained rest room you will find everything you need for daily life.
In addition to comfortable apartments of the highest standard, we offer you services such as laundry (on request), wifi or parking.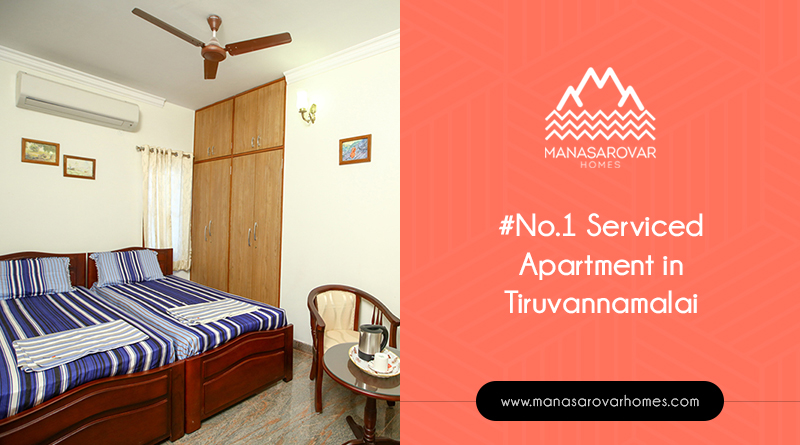 TEMPORARY LIVING IN TIRUVANNAMALAI
The Manasarovar Homes has 8 fully furnished Serviced Apartments built on 3 floors. The Apartments are separated into 2 room types: Single and Double.
If you are a solo traveller, a single room with a kitchenette, living area and bedding is sufficient. If you are travelling with your family, you may choose a 2 or 3 bedroom apartment, with separate living room and a full functioning kitchen.
FULL EQUIPMENT & COMFORT
Full kitchens or kitchenettes
Modern and large bathrooms
Fully furnished apartments
Satellite LED TV
Perfect location with parking
DOWNTOWN LIVING IN THE MIDDLE OF TIRUVANNAMALAI
Our apartment is located right in the city center. From here, the main train station, the bus stand, the Annamalaiyar temple or the nearest supermarket can be reached in 5 minutes.
The main train station and the bus stand are in the immediate vicinity. Shops, cultural and recreational facilities and medical facilities are within walking distance or by bike within a few minutes.