Our quiet serviced apartment and boarding house is located in the sunny south of Thalagiriyar Street, near the Annamalaiyar Temple and a short walk from the bus stand. In addition, there are plenty of transportation choices by which you can connect to the city centre and indulge with its diverse cultural facilities. The train station can be reached within 10 minutes on foot or by bus.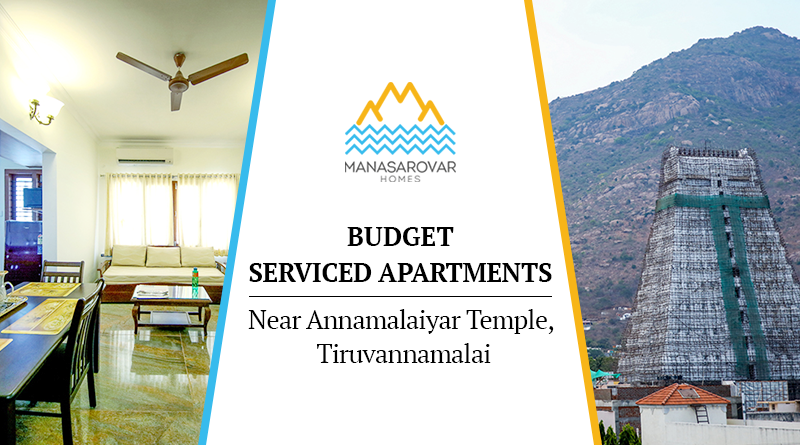 We are perfectly equipped for your individual needs, whether you are traveling in our region or around tiruvannamalai. The serviced apartment can be booked for short or long term stays.
Manasarovar Homes offers its residents with the most stylish and well-furnished serviced apartments. Our only mission is to offer luxury serviced apartments in a sought-after location at Tiruvannamalai, a city in the Indian state of Tamil Nadu.
We have 8 "Feel good" apartments in various sizes with state-of-the-art equipment such as:
Fully equipped small kitchenette
Large sofa, dining table and chairs
Beds in excess length
A bathroom with shower
Flat screen TV
Free internet access
With the above mentioned facilities, Our Serviced Apartment is a great choice for people on a short trip to Tiruvannamalai as well as for tourists looking for a serviced apartment base that offers more space and so many more facilities than an expensive hotel room.
Manasarovar Homes guarantees high standard services throughout your stay. All the 8 Serviced apartments are fully furnished with modern appliances and meet the requirements of business as well as leisure guests.